Linda and I rolled up on an amazing scene…two female adult lions with a fresh kill…a warthog. Kill is not exactly right…the warthog was still alive as it was being eaten. Made it pretty hard to watch. They had ambushed the warthog at a waterhole. One of them grabbed the warthog by the throat and choked it out. Good idea because the warthog has sharp tusks that can do a lot of harm…we saw the damage they can do on other lions during our safari.
The lions ate basically the whole back end of the warthog before they filled up. By the time they were done, their bellies looked like beer kegs. Waste not, want not…one of the lions walked off to get a drink of water and rest and the other was left with the task of dragging the carcass into the brush for later consumption. Good they protected the carcass because there were vulture on the killing ground within minutes picking at whatever had been left. We saw vultures clean up several carcasses during our safari…huge birds…20-30 at a time…tearing the animal to bits in no time.
Team coverage the scene by Linda and I. Difficult to witness…but part of the circle of life in the Serengeti.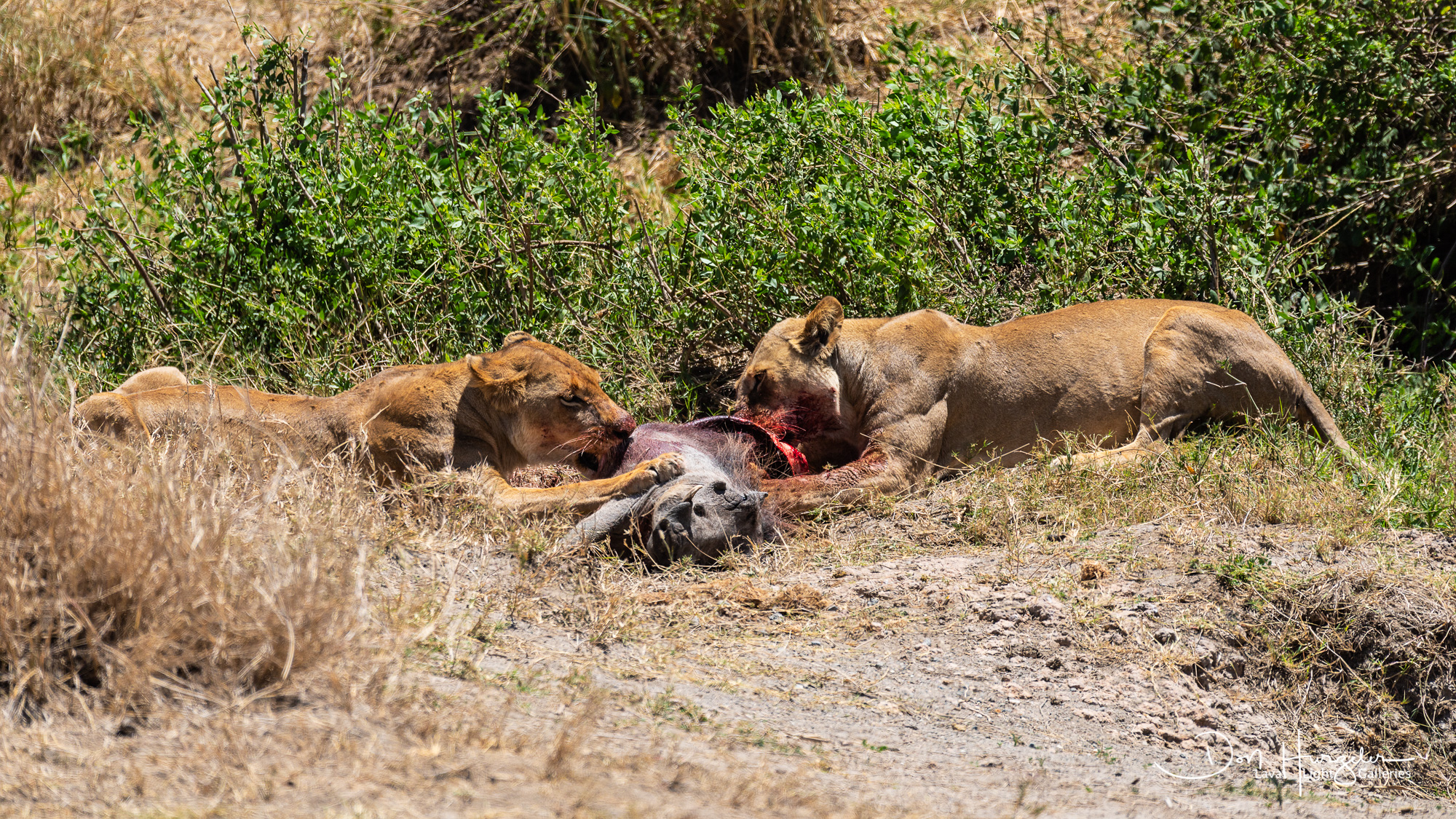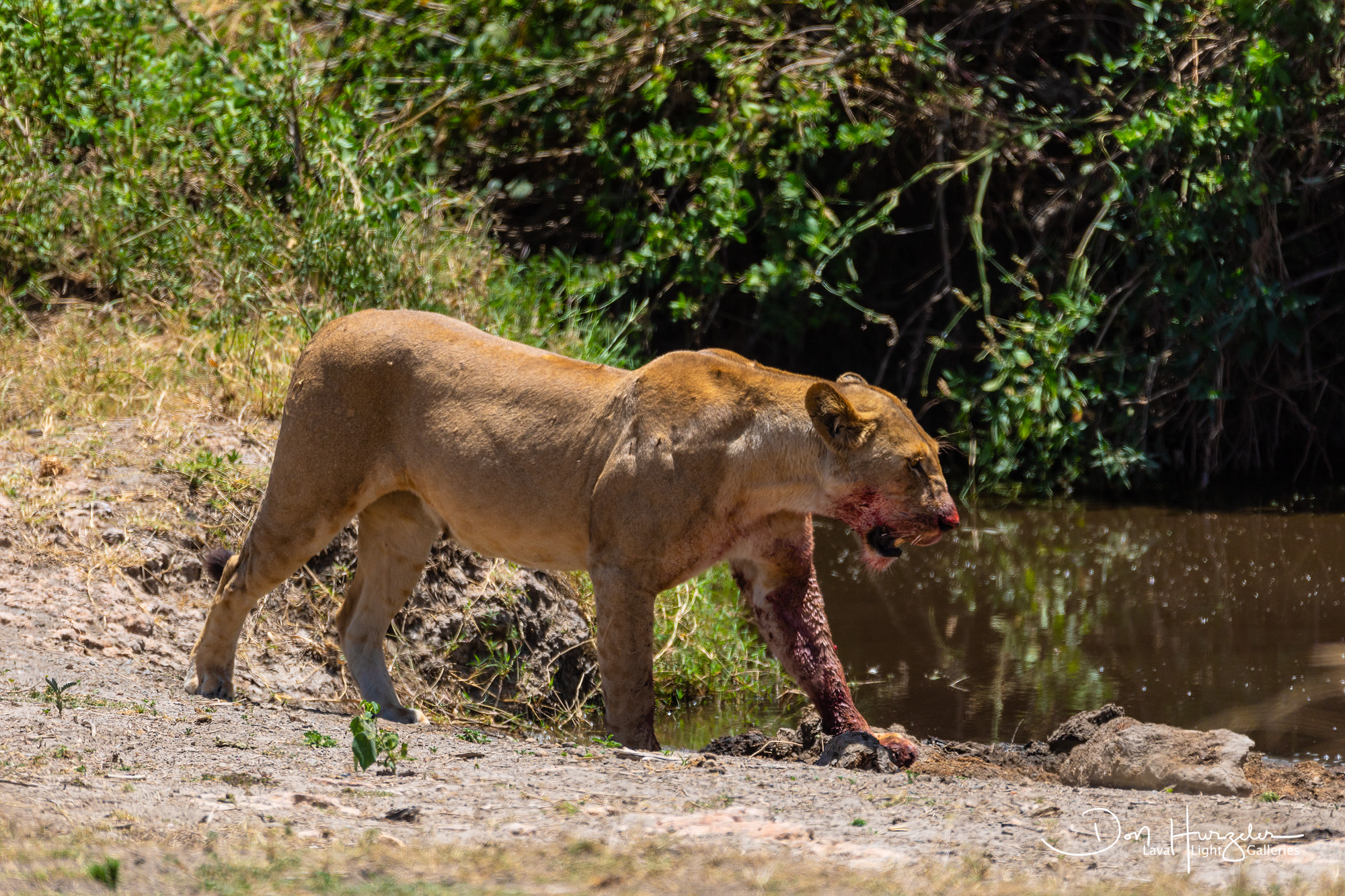 a href="https://www.lavalightgalleries.com/blog/wp-content/uploads/2018/10/5E2A3426-Edit.jpg">