Take a flash light along even if you don't think you will be out after dark…a real flashlight, not just the one in your phone. If you are hiking, you might want to try a head lamp setup. They work pretty well for most people, but I still prefer to carry a regular flashlight with extra batteries.
Hint…you can also use the flash light to light up foreground elements in long exposure night shot…but that is a technique I will get to down the road.
Flashlights…don't leave home with out one.
The attached photo was made possible by me having a flash light. I needed the flashlight to hike over a very rough lava surface that had plenty of plants to hide the ankle snapping cracks between the rocks. I then used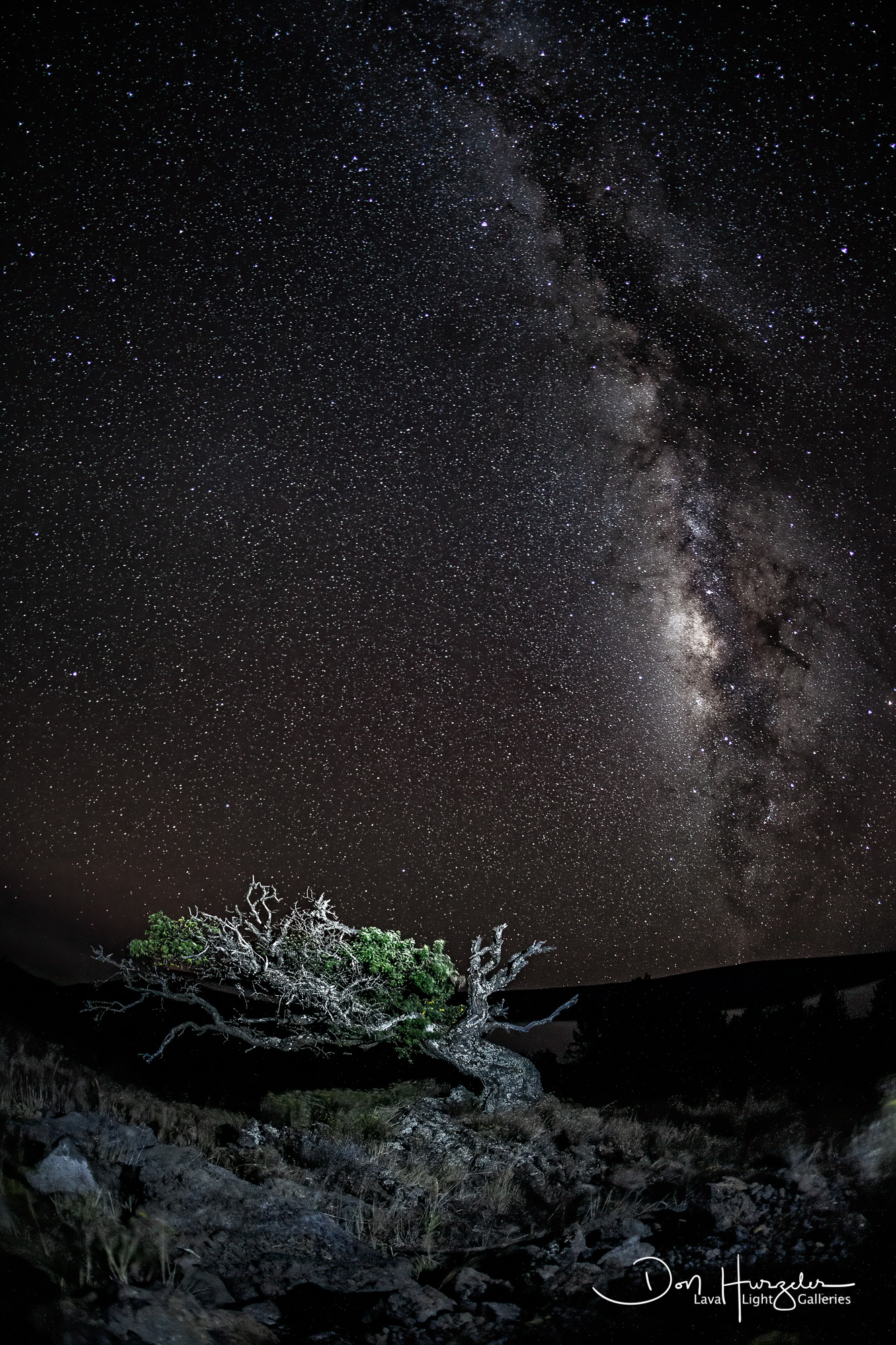 the flashlight to highlight the tree so I could get a proper focus on the scene. Last, during a 30 second exposure, I painted the tree with the flashlight to have it stand out in the foreground with the Milky Way behind it. Net result…this image won First Place in the 2012 Outdoor Photography Magazine Natures Colors…out of 13,000 other entries.
Aloha.